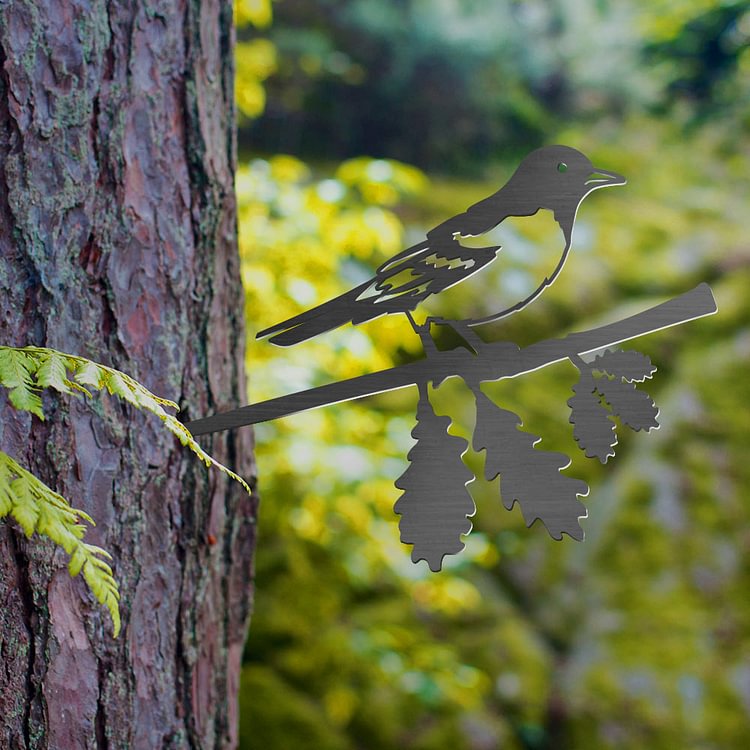 Special Offers Today!
🎁 Use Code SEP12 to enjoy an extra 12% OFF
✈️ Orders over $78, get Free Expedited Shipping
Product Description

Our metal birds are perfect for any garden and also great as a gift.
It is cut from steel powder coated in several colors, or Corten steel.
You just tap it into a tree or fence post (or as fence post toppers for some items) and brighten your garden or outdoor space.
Each Metal bird is laser cut with top laser technology to ensure precise detail of design!
Product Highlights
⭐️Corten® steel: Our premium Corten® steel is a copper-chromium alloy steel that is weather resistant - it is designed to quickly develop a patina and then provide a protective seal in the steel and protect it. This means Metalbirds can last for decades and their patina changes with the seasons. Once it develops a patina, it looks beautiful for many years.
⭐️Powder-coated: All colored metal birds are electrostatically powder-coated. This will prevent rust and corrosion waterproof and fade-resistant and guarantees durability for indoor & outdoor use.
⭐️Easy to hang: Our metal bird can be easily mounted by sticking it into the tree with the provided "pointy" side. Use a hammer to mount it permanently.
Shipping & Returns
Please allow us to process your custom order within 5-7 business days.
Expedited Shipping

3-7 business days: for the size over 18-inch (include 18-inch).

Standard Shipping

7-12 business days: for the size under 18-inch.
See our Return Policy
Help Center
Email Us: [email protected]
Bulk order: [email protected]
Message us: (302)315-0808‬