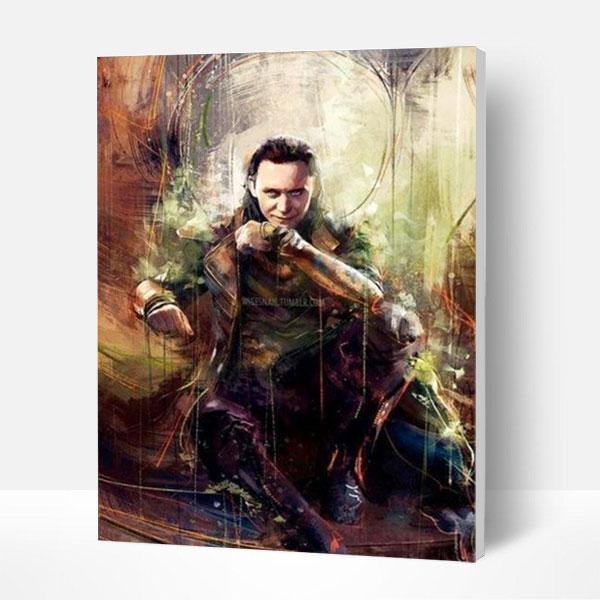 ___________________
Paint by Numbers Kit For Adult
Avengers Loki
🎁 Use code PBN10 for an extra 10% OFF
✈️ Free Shipping on orders over $69
💝 Free Christmas Gift Bag for Orders over $49

Size: 16x20 Inch / 40x50 cm
Packaging: Securely wrapped Packaging
What's in the Package
This paint by numbers kit contains all the necessary materials to create your work:
-1x numbered acrylic-based paint set
-1x pre-printed numbered high-quality canvas
-1x set of 3x paint brushes (Varying bristles - 1x small, 1x medium, 1x large)
-1x hanging kit, including 2x screws and 2x non-track hooks
-1x set of easy-to-follow instructions for use
Why you should order
Unleash your creativity with EASY, FUN, BEAUTIFUL DIY paint-by-numbers kits for adults. Spend a relaxing night in and create your own awesome wall art.
1 - Best Home Decoration - Paint your own wall art, even if you have zero artistic ability.
2 - Perfect Gift Idea - Whether it's for a birthday or Mother's Day, give a gift they'll love.
3 - Relax Take your mind off the anxieties of the workday.
100% Satisfaction Guarantee
Customer Happiness is our No.1 priority. If you're unhappy with your purchase for any reason at all, let us know!
【Production, Shipping & Returns】
Please allow us to process your order within 3-5 business days.
US Shipping 7-12 business days
US Expedited Shipping 5-7 business days
CA Shipping 7-14 business days

Europe

Shipping

7-14

business days

Worldwide Shipping 7-16 business days
See our

Return Policy
Support Team
Email us: [email protected]
Message us: ‪(302) 315-0808