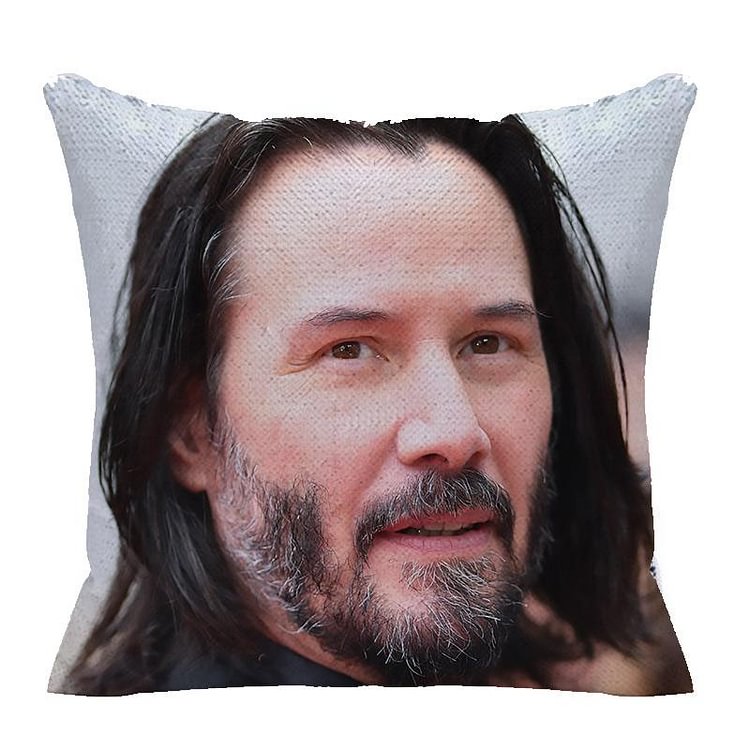 Special Offer Today!
Get Free shipping on orders over $80
use code PL10 to get extra 10% OFF at checkout
Keanu Reeves Sequin Throw Pillow
Accent your home with throw pillows from Blingpainting and make yourself the envy of the neighborhood. Our every pillow is designed and embellished by hand, The clever shape design and skin feeling are great. The perfect complement to your sofa!

When flipping the sequins, the color of the sequin pillow will be changed, which is fantastic and interesting, the cute sequin pillow is great home decorations and gifts for your friends.
【Features】
【Shiftable Sequins】The flip technology makes it easy to play write and design on sequin pillows. Run your fingers across the sequin, you can get a different color or get a picture. Just like magic.

【Handmade】Sequins are stitched in place by hand. A hidden zipper design makes the pillow more clean-looking and elegant.

【Product Material】Reversible sequins (front) and soft suede fabric (back), you can sleep on the back when you are tired, it will not affect your sleep quality.

【Everything You Need Is Included】
pillow: 1x high-quality pillowcase

            1x pillow core(insert included)

Pillowcase: 1x high-quality pillowcase(cover only)
【Size】
Size: 16"*16" (40CM x 40CM) 
【Shipping & Returns】
Please allow us to process your order within 1-3 business days.
【Help Center】
Email Us: [email protected]
Bulk order: [email protected]
Message us: (408)647-7186