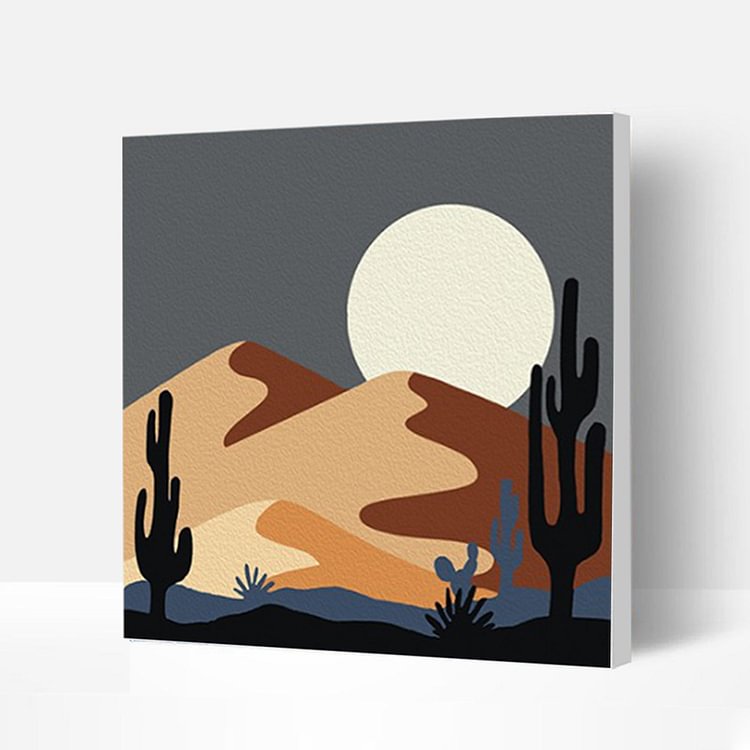 Incredible Speedy Easy Paint by Numbers Kit for Kids & Beginners
Abstract Art
Special Offers Today!
🎁 Use code PBN10 for an extra 10% OFF
✈️ Free Shipping on orders over $69
💝 Free Christmas Gift Bag for Orders over $49
Package Included:

1 wooden framed linen canvas 8*8 inches
1 set nylon brushes(include 3pcs)
1 set acrylic paint
1 set Hanging kit (2screws and 2 single hole picture hangers )
Description
What can you do in Less than 1 hour?
Making your bedroom full of artistic.
Making your kids quit phone, TVS and fall in love with drawing.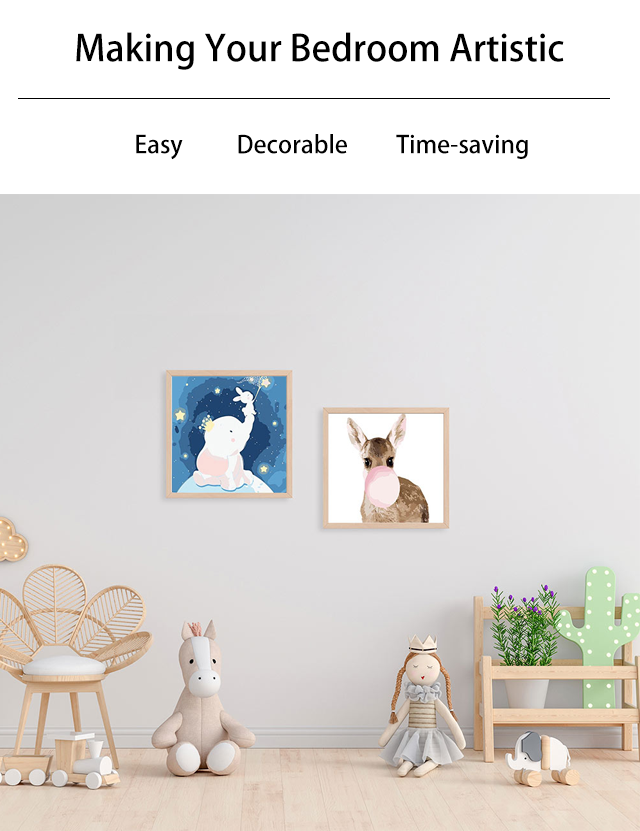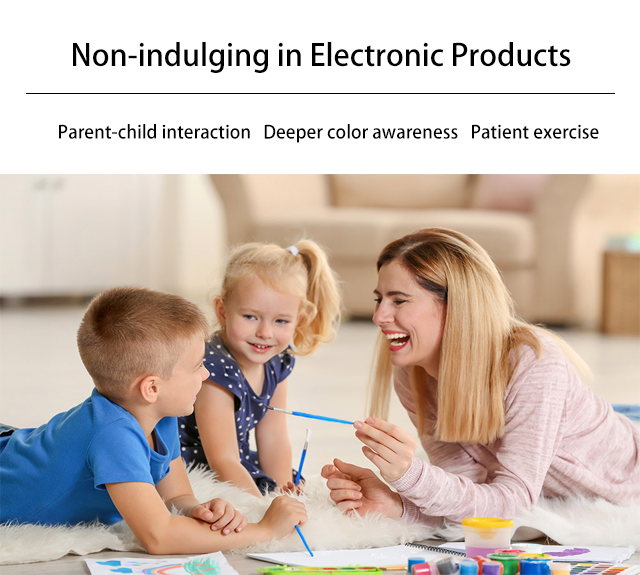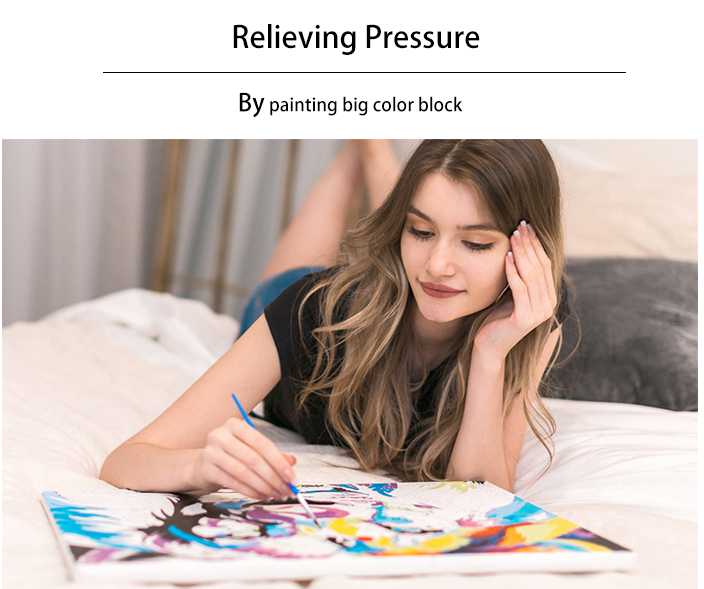 What

Features

Make

It

Easy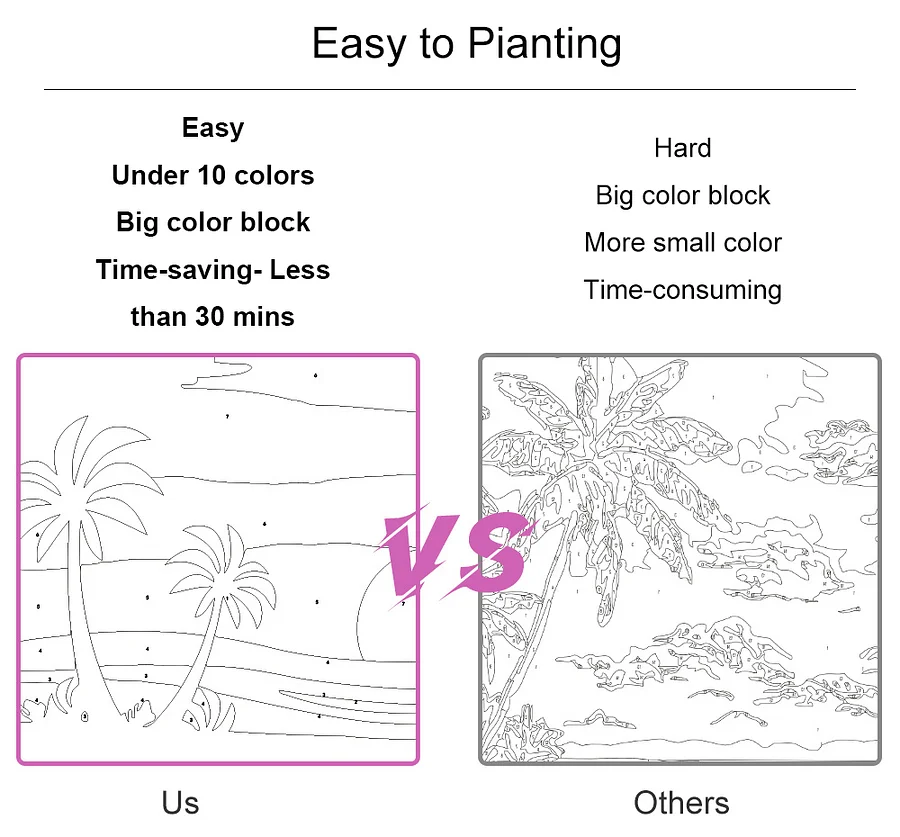 Easy to paint: under 10 colors, It will cost about 40 mins for kids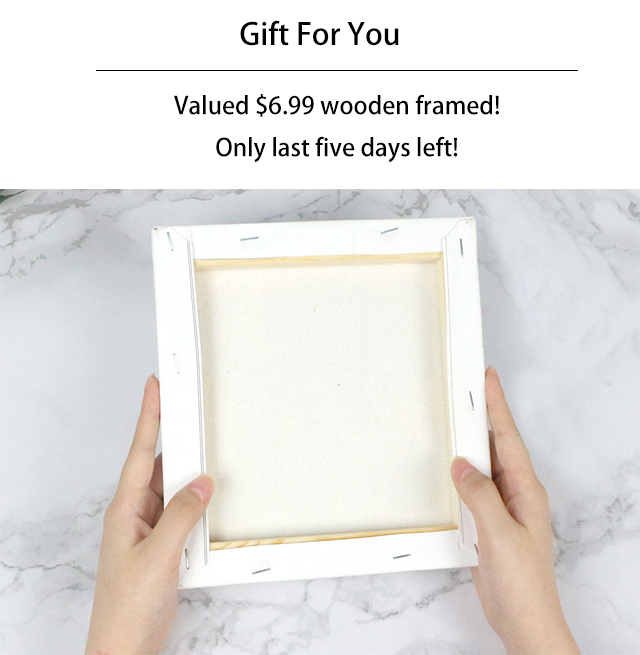 $6.99 wooden framed free of charge:

we provided $6.99 wooden framed free of charge and the canvas is stretched and mounted on a frame in advance.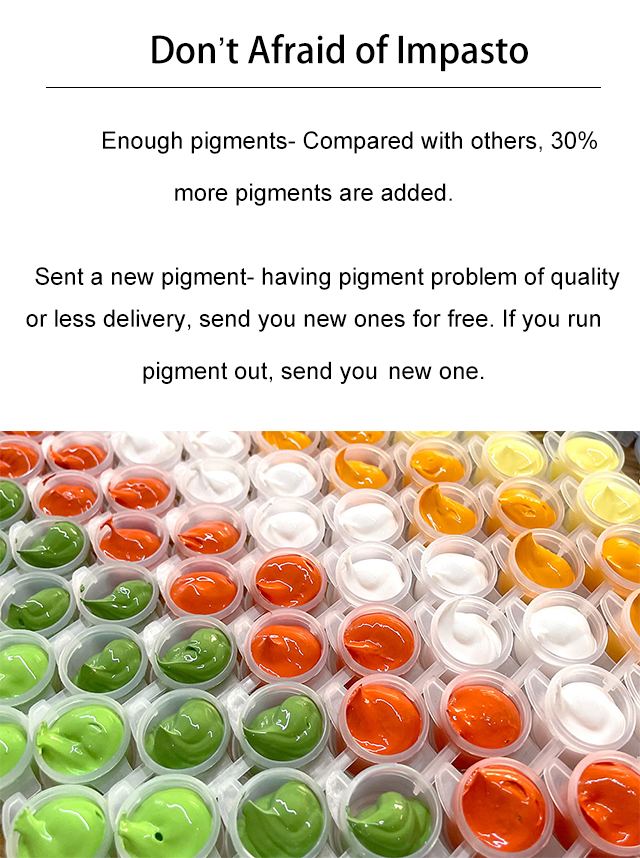 Enough paint:

we provided acrylics pigments added extra 30% compared with other sellers, enough for you to complete painting. If there is any pigment problem with quality or less delivery, we will send you a new one for free. If you run pigment out, we also will send you a new one.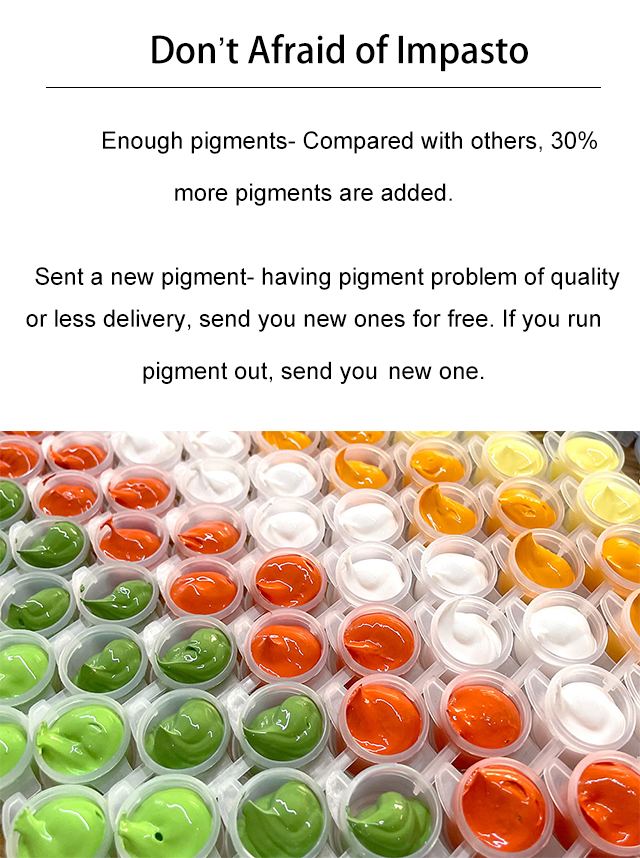 Eco-friendly, non-toxic, odor:

All tools are eco-friendly and harmless, we provided acrylics pigments passed SCS certification, eco-friendly linen canvas, keeping children safety.<img class="sep-lazyload lazyautosizes lazyloaded" data-sizes="auto" alt="" height="398" width="598" data-srcset="https://img001.staticdj.com/602e7f47ff470cc394992af3e208edce_900.jpg 48w, https://img001.staticdj.com/602e7f47ff470cc394992af3e208edce_900.jpg 180w, https://img001.staticdj.com/602e7f47ff470cc394992af3e208edce_900.jpg 360w, https://img001.staticdj.com/602e7f47ff470cc394992af3e208edce_900.jpg 540w, https://img001.staticdj.com/602e7f47ff470cc394992af3e208edce_900.jpg 720w, https://img001.staticdj.com/602e7f47ff470cc394992af3e208edce_900.jpg 900w, https://img001.staticdj.com/602e7f47ff470cc394992af3e208edce_900.jpg 1024w, https://img001.staticdj.com/602e7f47ff470cc394992af3e208edce_900.jpg 1280w, https://img001.staticdj.com/602e7f47ff470cc394992af3e208edce_900.jpg 1366w, https://img001.staticdj.com/602e7f47ff470cc394992af3e208edce_900.jpg 1440w, https://img001.staticdj.com/602e7f47ff470cc394992af3e208edce_900.jpg 1536w, https://img001.staticdj.com/602e7f47ff470cc394992af3e208edce_900.jpg 1600w, https://img001.staticdj.com/602e7f47ff470cc394992af3e208edce_900.jpg 1920w, https://img001.staticdj.com/602e7f47ff470cc394992af3e208edce_900.jpg 2056w, https://img001.staticdj.com/602e7f47ff470cc394992af3e208edce_900.jpg 2560w, https://img001.staticdj.com/602e7f47ff470cc394992af3e208edce_900.jpg 2732w, https://img001.staticdj.com/602e7f47ff470cc394992af3e208edce_900.jpg 2880w, https://img001.staticdj.com/602e7f47ff470cc394992af3e208edce_900.jpg 3072w, https://img001.staticdj.com/602e7f47ff470cc394992af3e208edce_900.jpg 3200w, https://img001.staticdj.com/602e7f47ff470cc394992af3e208edce_900.jpg 3840w" sizes="598px" srcset="https://img001.staticdj.com/602e7f47ff470cc394992af3e208edce_900.jpg 48w, https://img001.staticdj.com/602e7f47ff470cc394992af3e208edce_900.jpg 180w, https://img001.staticdj.com/602e7f47ff470cc394992af3e208edce_900.jpg 360w, https://img001.staticdj.com/602e7f47ff470cc394992af3e208edce_900.jpg 540w, https://img001.staticdj.com/602e7f47ff470cc394992af3e208edce_900.jpg 720w, https://img001.staticdj.com/602e7f47ff470cc394992af3e208edce_900.jpg 900w, https://img001.staticdj.com/602e7f47ff470cc394992af3e208edce_900.jpg 1024w, https://img001.staticdj.com/602e7f47ff470cc394992af3e208edce_900.jpg 1280w, https://img001.staticdj.com/602e7f47ff470cc394992af3e208edce_900.jpg 1366w, https://img001.staticdj.com/602e7f47ff470cc394992af3e208edce_900.jpg 1440w, https://img001.staticdj.com/602e7f47ff470cc394992af3e208edce_900.jpg 1536w, https://img001.staticdj.com/602e7f47ff470cc394992af3e208edce_900.jpg 1600w, https://img001.staticdj.com/602e7f47ff470cc394992af3e208edce_900.jpg 1920w, https://img001.staticdj.com/602e7f47ff470cc394992af3e208edce_900.jpg 2056w, https://img001.staticdj.com/602e7