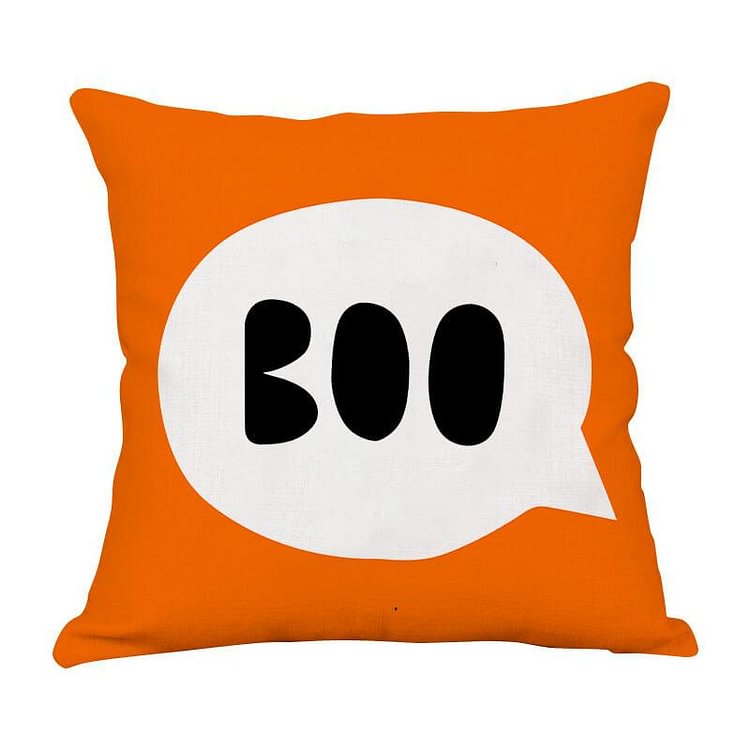 Halloween Lettering Pillow
Special Offer Today!
Get Free shipping on orders over $80
use code PL10 to get an extra 10% OFF at checkout
Get a cute pillow to start from now! Our special theme pillow perfectly fits the Halloween and enhance the relationship between you and your family. The clever shape design and skin feeling are great. Moreover, if you would like a few different styles, we have the whole series of the theme of Halloween. Or even it could just be a decoration of your home, Let the festive atmosphere become more intense.
Also, we offer different designs that you could choose, we have the elements of ghosts, pumpkins and scary cartoons. Designs are perfectly fit the theme of Halloween, it could be a Halloween gift for relatives and friends. What are you waiting for!
Why You Choose Us
Quality you can trust
Made by high-quality linen fabric, its durable, environment friendly, and very comfortable.

Comfortable, beautiful, breathable, tight stitching,easy-care

Lightweight, easy to storage, durable.
Precise printing
Our cutting edge printers produce quality imagery that makes every detail pop.

Bold and vivid colors give the pillow a more decorative appeal.

The ink we use is 100% non-fade so it will stay with you a lifetime.
Everything You Need Is Included
pillow: 1x high-quality pillowcase

            1x pillow core(insert included)

Pillowcase: 1x high-quality pillowcase(cover only)
More Details
Total Size: 16"x16" (40CM x 40CM)    /   18"x18" (45CM x 45CM) 
Zipper: The zipper hides well for a finished look. It fits the pillow perfectly and is easy to open and close.
Shipping & Returns
Please allow us to process your order within 1-3 business days.
Help Center
Email Us: [email protected]
Bulk order: [email protected]
Message us: (408)647-7186