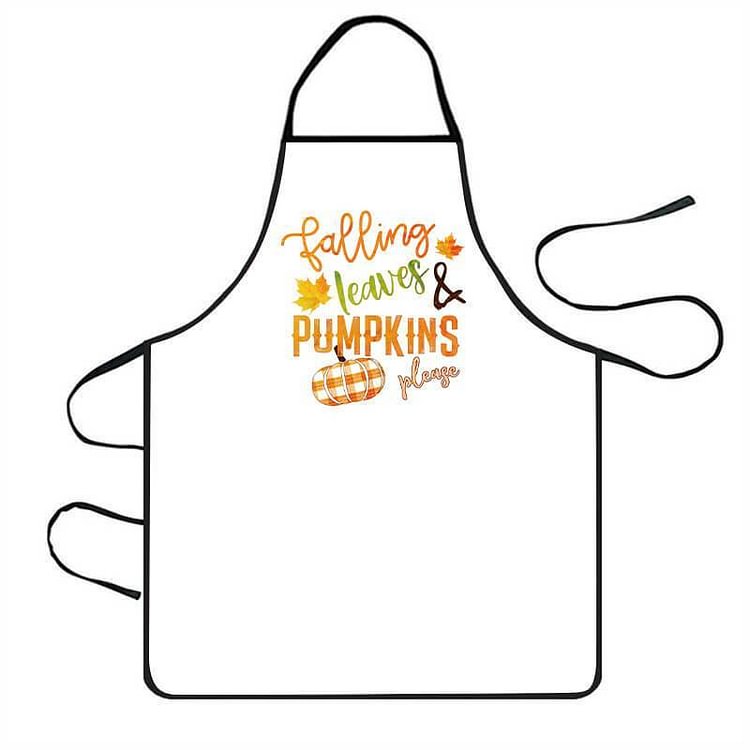 Make cooking became more interesting!
Start small to make cooking more meaningful and fun. A nice apron could protect you from kitchen waste, and also can keep you good looking while you are cooking. Catch this opportunity and be ready for the Thanks for giving. Moreover, we offer different kinds of elements of Thanks for giving, it will take you and your family into the holiday atmosphere. Designs are perfectly fit the theme of thanksgiving, it could be a Thanks for giving a gift for mom or wife.

Different designs that you could choose (we offer the elements of pumpkin leaves or blessing words)Get a brand new apron, it's easy to clean and wear, make our life become simple!
Details
Size: 23''×28''
Materials:Aprons are made of polyester and are Long-lasting and machine washable. They do not soak up stains unlike cotton aprons and launder much easier.

Care: Machine wash separately in cold water, delicate cycle, mild detergent, and no bleach, do not put in the dryer.
Shipping & Returns
Please allow us to process your order within 1-3 business days.
Help Center
Email Us: [email protected]
Bulk order: [email protected]
Message us: (408)647-7186