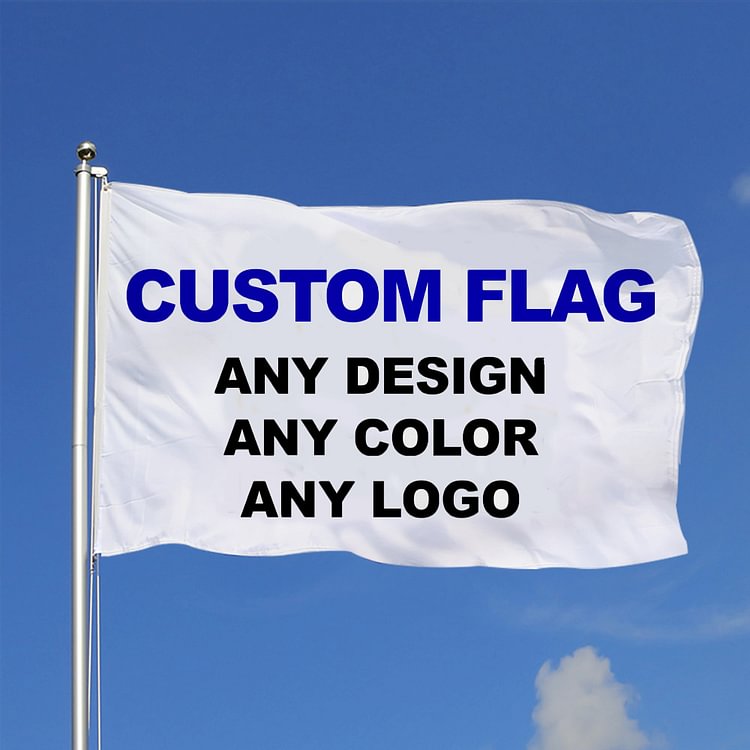 Custom Photo/logo Flags & Banners for Outdoors
Special Offers Today!
🎁 Use code NEW10 for an extra 10% OFF
✈️ Free Shipping on orders over $69
💝 Free Christmas Gift Bag for Orders over $49
Product Description
Create your own house flag to welcome guests, celebrate holidays, show your pride, support causes, and more!
You can design your own flag in any way you like and our professional designers will create a mockup of your design at no additional cost! We also manufacture custom sized flags, so if you have your own dimensions you need to work to, we can make it.
Product Features
FREE Provide Professional Photo Retouching Worth 9.89
Double brass gromments or sleeve pockets & reinforced header tape
Full Color, High Definition Digital Printing with UV Resistant Inks
Durable Outdoor Polyester Flag Material, tear-resistant
Single sided flags will show a your image on the back side as a mirrored image with 70-80% visibility
Gently hand wash with mild detergent and water, lay flat to dry
Have any quality problems, we will arrange to remake them!
Easy To Customize
Customize your flags & banners with your Photo/logo, just tap the "Choose Photo" button, attach your photo, add to cart, checkout. It's so easy!
Send us a photo you want to customize the flags & banners
FREE Provide Professional Photo Retouching Worth 9.89
Personalized Service
If you could provide text, we will also make the custom text flags & banners for you. Please Mail to:
[email protected]
. We will give you the information as soon as possible to meet your needs.
Production, Shipping & Returns
Please allow us to process your custom order within 3-5 business days
Free worldwide shipping for orders above $69
Free Remake Guarantee. if your first order doesn't fit like you think it should, we'll make you a new one free of charge
Help Center
Email us: [email protected]
Bulk order: [email protected]
Message us: ‪(302) 315-0808