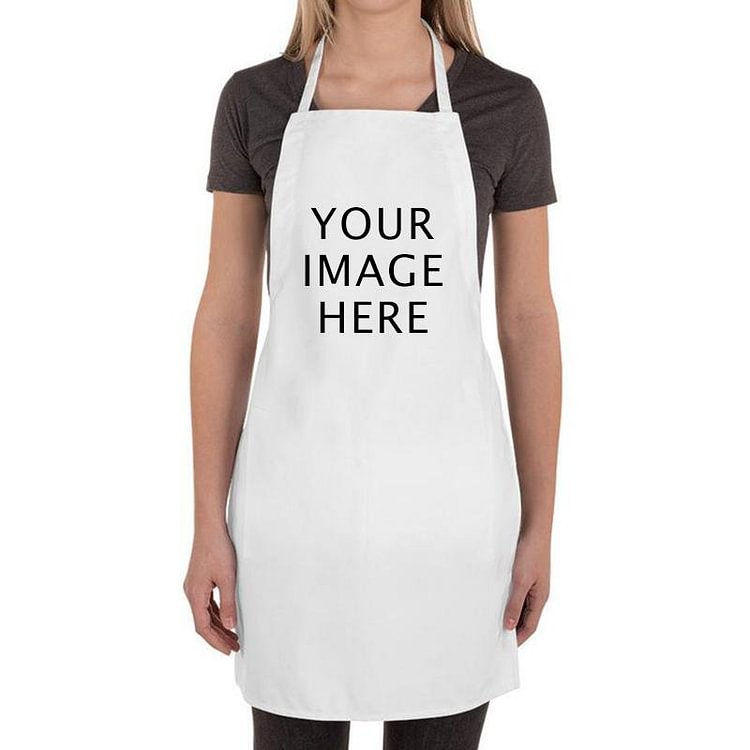 Custom Apron From Photo

Special Offer Today!
🎁 Use code APR10 for an extra 10% OFF
✈️ Free Shipping on orders over $69
💝 Free Christmas Gift Bag for Orders over $49
Get cookin' and keep your clothes good lookin' wearing our custom apron around the kitchen.
Send us your original Photo or Design, and we will turn it into your own Apron!
A fun practical Custom apron, perfect for adults and teens who are enthusiastic in the kitchen! Makes a lovely gift for all family members great for the children too! Perfect to wear all year round.
These aprons also make a thoughtful practical gift for those that love entertaining, cooking, and those who have moved into a new home this year. Great for new couples especially newlyweds, or families teaching and encouraging children to cook.
These aprons can not only be worn in your home kitchen for cooking or baking, or for the outdoors in your barbeque area, you can also use it for any other cool hobby that you may have such as woodworking, gardening, sewing, camping, and so much more!
Just message us your design after you've purchased your order and we will handle the rest!
【Easy to Customize】
Customize your apron with your own picture, just tap the "choose photo" button, attach your photo, add to cart, checkout. It's so easy!
We'll contact you if the photo is unqualified. Otherwise, we will start making your item. If we cannot get your reply within 48 hours, we'll make it into production.
Q: What are my design and personalization options?
A: Your design and personalization options are completely up to you. You can upload whatever you'd like – a photo, an inspiring quote, vintage graphics, memorable landmarks, and more.
Q: Is there anyone else who can help me to handle the photo?
A: Don't worry about your photos, our Photo Enhancement Team can help you out, crop the photo to fit the apron, remove the background massive, add text on photo. You don't need to learn any skill to crop the photo, just leave us a message or email us via [email protected]
【Details】
Size: 23×28inch, suitable for most people
Materials:Aprons are made of polyester and are Long-lasting and machine washable. They do not soak up stains unlike cotton aprons and launder much easier.
Care: Machine wash separately in cold water, delicate cycle, mild detergent, and no bleach, do not put in the dryer.
Production, Shipping & Returns
Please allow us to process your custom order within 3-5 business days
Free worldwide shipping for orders above $69
Free Remake Guarantee. if your first order doesn't fit like you think it should, we'll make you a new one free of charge
Support Team
Email us: [email protected]
Bulk order: [email protected]
Message us: ‪(302) 315-0808