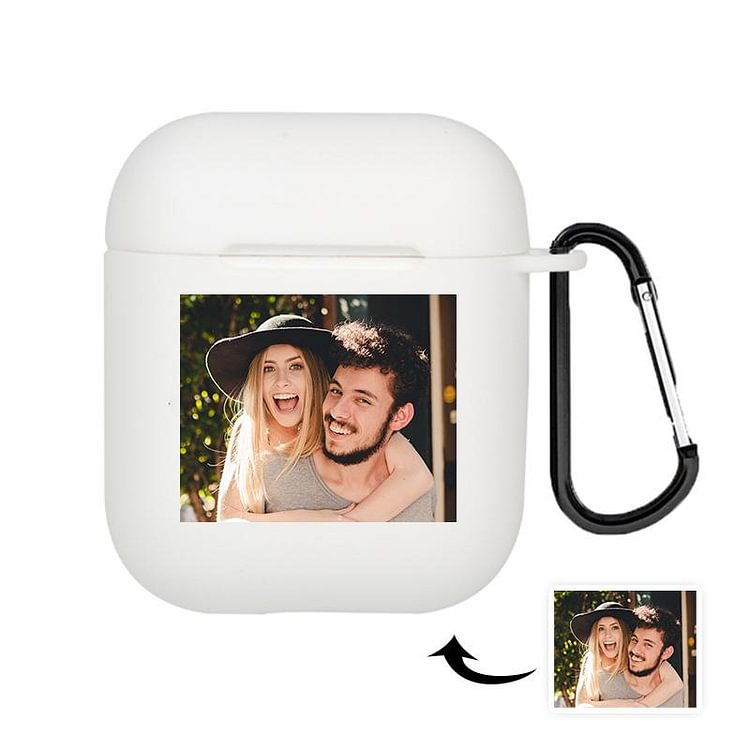 Special Offer
🎁 Use code APD10 for an extra 10% OFF
✈️ Free Shipping on orders over $69
💝 Free Christmas Gift Bag for Orders over $49
Make your own AirPods Case
Luxury Earphone Case Cover for AirPods 1st Generation / 2nd Generation
Use any photo to print on your Custom AirPods 1&2 Case, Great gift idea for her, your friends, girlfriend or wife, for him, boyfriend or husband.
Best AirPod case cover protection for your earphones. Beautiful aesthetic iPhone accessories design to decorate and protect your AirPods. We carry one of a kind unique cute skin covers to match your fashion outfit & in-ear look!
Made out of super strength and high-quality TPU materials, our Airpod case cover protects your headphones from dirt, dust & other pesky particles when stored in a standard AirPods docking station box. The heavy-duty, lightweight outer protection effectively absorb shock when dropped, therefore protecting your AirPods from impact.

Product Details
Superior Quality:AirPods 1&2 Case Made of premium TPU, which can protect your AirPods against bumps, drops and scratches.
Printed Professionally: The detail of all the elements are super clear, our cutting edge printers produce quality imagery that makes every detail pop. Moreover, we use is 100% non-fade so it will stay with you a lifetime.
Precise Fit: Each case is carved neatly and precisely to guarantee a perfect fit for your AirPods.

Easy Installation: 2 Pieces Detached Case fit perfectly with regular and wireless charging cases for AirPods, Each case allows easy installation, long-lasting protection, and hassle-free removal
Detached design: Composed of two detached parts that would perfectly fit your AirPods. The case can be opened and closed at 90 degrees to ensure that the Airpods and the phone are quickly connected.
Easy to Customize
Customize your Airpods Case with your own picture, just tap the "Choose photo" button, attach your photo, add to cart, checkout. It's so easy!
Q: What are my design and personalization options?
A: Your design and personalization options are completely up to you. You can upload whatever you'd like – brand Logo, team logo, family badge, a photo, an inspiring quote, vintage graphics, memorable landmarks and more.
Q: Is there anyone else who can help me to crop the photo?
A: Don't worry about your photos, our Photo Enhancement Team can help you out, crop the photo to fit the Airpods Case, remove the background massive, add text on photo. You don't need to learn any skill to crop the photo, just leave us a message or email us via [email protected]
Q & A
Q: If I attached the wrong photo, can I change it?
A: sure, we can modify the order for you, if you want to change the color, change the photo, just shoot us an email: [email protected]
Production, Shipping & Returns
Please allow us to process your custom order within 3-5 business days
Free worldwide shipping for orders above $69
Free Remake Guarantee. if your first order doesn't fit like you think it should, we'll make you a new one free of charge
Support Team
Email us: [email protected]
Bulk order: [email protected]
Message us: ‪(302) 315-0808